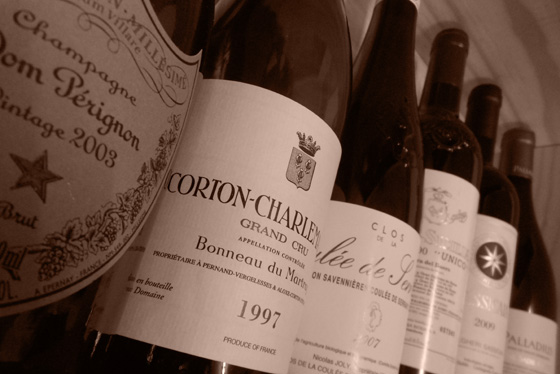 Archipelago Wines & Spirit since 2005.
Archipelago Wines & Spirit was founded since the year 2005. The company itself stared off with the offshore division of the Takamaka Bay .The idea was to bring on the market something new and fresh and high quality standard and that is when we started to put together a private selection of some of the world's most popular premium quality wines & Spirit.
And with the coming in of Mr Francois Derrien as Sommelier/Wine Consultant in 2009 and recently promoted General Manager of the company and who is also the driving force behind the wines the company  is going stronger and Steven Rioux who also join in the team 2014 is the driving force behind the Spirit has made a very good impression around the Islands especially in the Tourism field, as we're providing our services mostly to Hotels, Resort, Restaurant, Bar Grill, Wines shop and other small Tourism establishment and as always our door is always open for working guest  and wines lovers.
The team
Our Dynamic team is consisting of seven Staff under the Direction of General Manager Mr Francois Derrien.
Francois Derrien General Manager/Sommelier/Wines consultant – francois@archipelago.sc
Francois Derrien Sommelier and Technician superior in viticulture and oenology (winemaker) starts in catering as commis sommelier in 1997 in restaurant and wine shop in heart the Loire Valley in Anjou. After been to a sommelier school to valid his knowledge he worked  in few different types 4 and 5 stars hotels, relais & Chateau in France, Corsica, Switzerland, England, Mauritius in order to discover others wine from Europe and all over the world. Then He decided to deeper his knowledge in winemaking and viticulture, went to a school of Montreuil-Bellay next to Saumur and worked as winemaker and chef of culture in Anjou with Olivier Cousin, with a different approach of the winemaking process, and conduction of the vineyard, wine with no sulfur added, plough the soil with horse, after 2 years in this estate he went to  a Biodynamic vineyard  of Mark Angeli to understand better those method. His head and blood full of wine he chose to cut off and explore Africa spent 1year in west Africa Niger, Nigeria and plays in 1st league division in Niger. After this football and human experience, went back in the world of wine, straight to Uk and worked for the company Hotel du Vin created by Gerard Basset, Latest Best Sommelier of the world, and continue to discover wine from the new world. Sun was missing and attract for the others hemisphere went to Mauritius Constance Group, then moved to Seychelles at Lemuria and joined AWS in 2009.
Steven Rioux Bar Developer /Beverage Consultant - steven@archipelago.sc

Steven
Beryl Morgan Coordinator of events for marketing – beryl@archipelago.sc

The rest of our team members in the Sales/Office Department involve Tania as coordinator of events for marketing who is responsible in assisting the General Manager and sales and Marketing Department, organizing the POS material for the company events and handing of the commercial assignment.
Vivienne Samson Clearing officer - vivienne@archipelago.sc  
Vivienne our clearing officer is responsible of the logistic department working together with our suppliers and customs in making sure we are getting our wines and spirit always on time in the country.
Shirley Marie Sale administrative/Support Manager – shirley@archipelago.sc

Shirley is the one who is responsible for all your sales orders and invoicing and other administrative duties.
Richard Valmont Store manager
Richard is responsible for the store and stock he ensures the going in and going of the bond, stock taking, issuing of orders, classing and keeping the wines in perfect orders.
Andy Bristol Driver/Delivery Service
Andy who first came in as our senior store Manager has several years of working experience as store Manager is our Driver and he is also the in charge of our deliver services and assuring that our guest is getting their order on time.
Diana Cleaning lady
Finally we have our cleaning Lady who is always keeping our Office and working Environment clean.